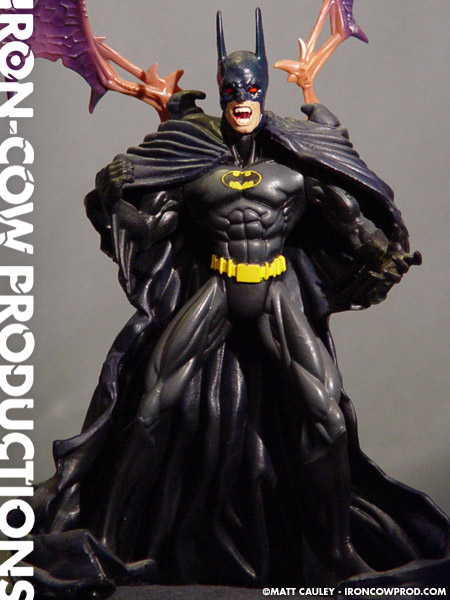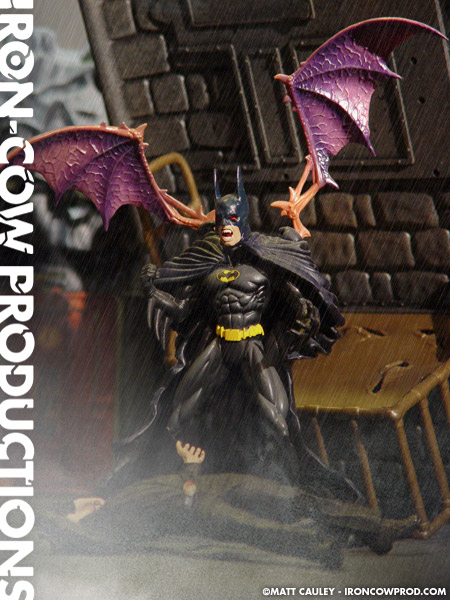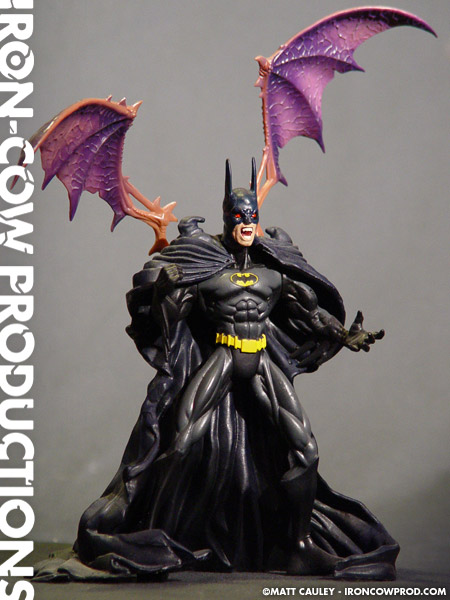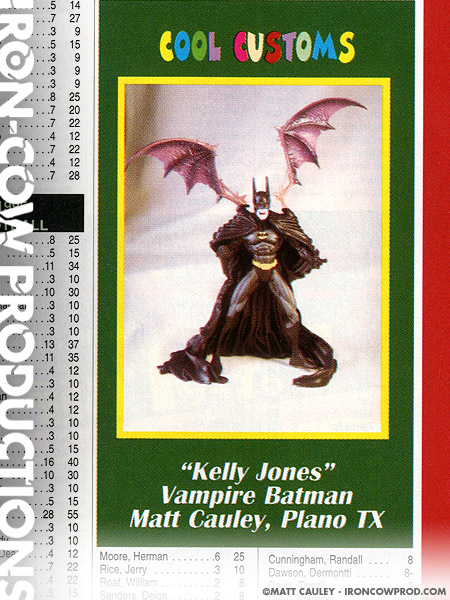 I had originally made this custom without the wings to serve as a Kelley Jones Batman. Shortly after completion, I felt the figure lacked anything spectacular to separate it from the various other Batman customs I had created. It was about this time I came across some spare wings from a Darkchilde Ariel figure. That was the inspiration I needed to rework Bats into the version seen in the Bloodstorm Batman Graphic Novels.
The head is mostly an original sculpt, using the jaw from the Master figure. The cape is from a random Spawn figure. I forget which version, but he looked fine without it, so it went over to Bats instead.
The only drawback is the cape limits the articulation to just the head. It's now more of a statue than anything else, but I still like this version of Batman on the shelf.
Created Spring 2000
Featured in Lee's Action Figure and Toy Review, Issue #95