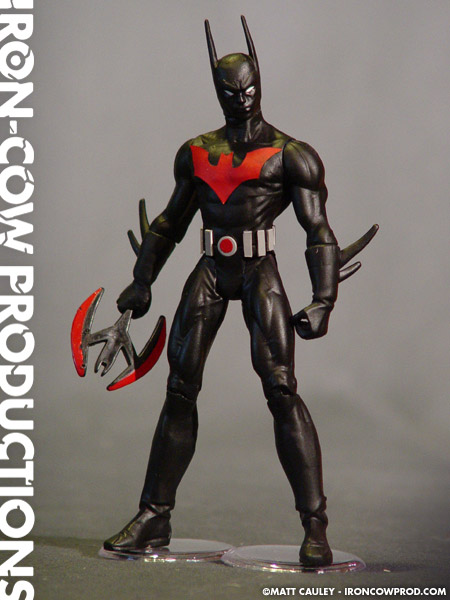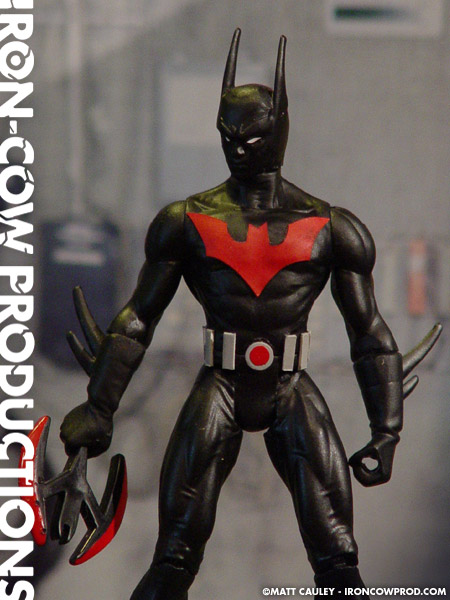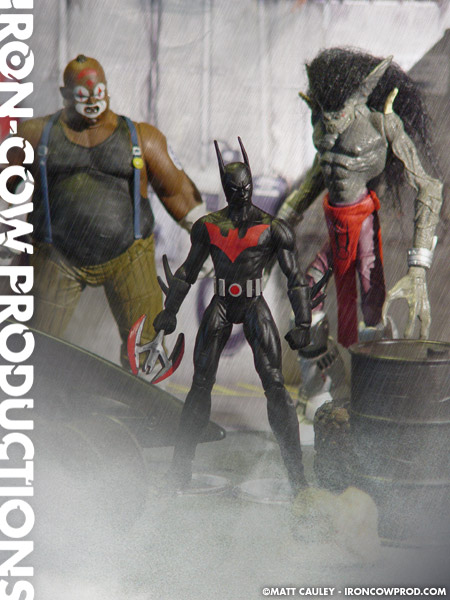 With the exception of a series of Alex Ross paintings, there really hasn't been a comic book-styled version of the Batman Beyond character. These Ross images definitely inspired me to make a 6″ scale custom of my own.
For the most part, the Batman Beyond custom uses a Mattel Nightwing figure as a base. The detailing on the gloves was sanded down and Magic Sculpt was used to soften the muscles across the chest. Nightwing's head was reworked and the big Bat ears were created using plastic styrene. I painted the figure solid black, and then added the emblem and belt with bits of vinyl. My friend Pierre (Airmax) provided me with the Batarang from a 9″ scale Batman figure. Though it's a little oversized, it still fits the figure pretty well.
Originally, though, I had picked up Nightwing to make a reworked Movie Daredevil, but never followed through on the project. I feel it works much better as Batman anyway.
Created Spring 2004