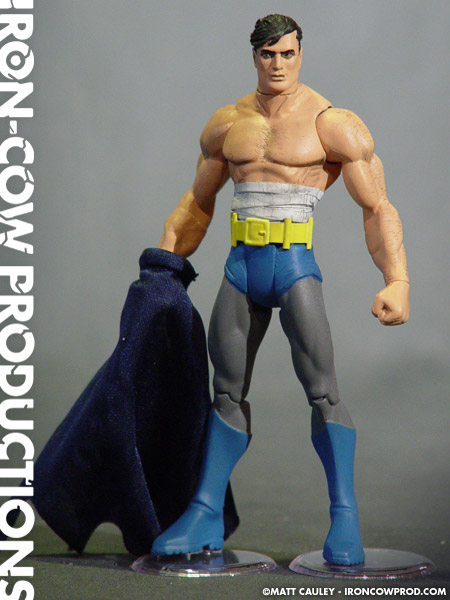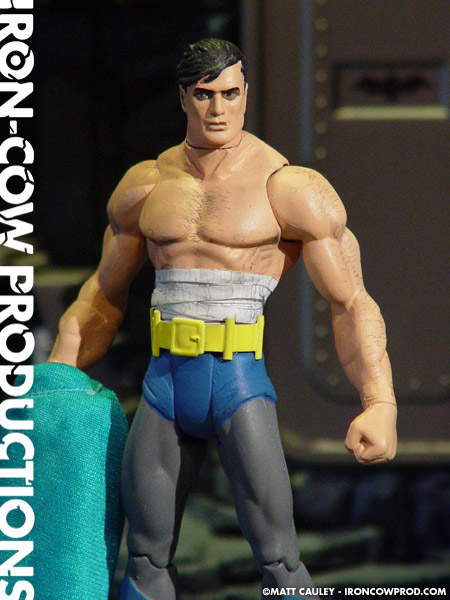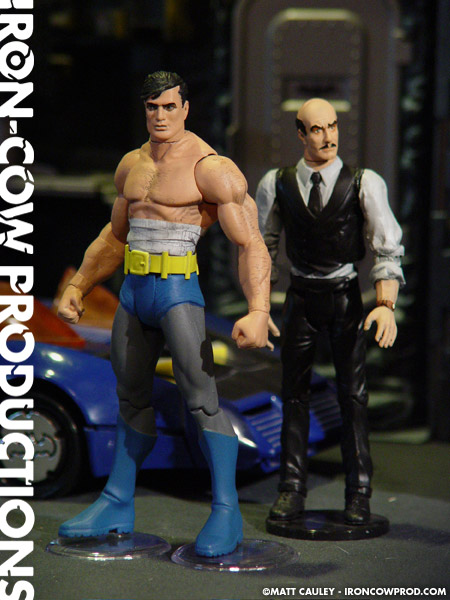 Thinking back to the Batman comics I read growing up, it always seemed like Batman would be bandaged like crazy after he took off the costume. Neal Adams always drew a Batman who was not only at the top of his game, but showed the signs of the wear and tear a hero would really endure. With that in mind, I wanted to expand my Batman collection by featuring a battle-damaged Batman, as he would appear when working out in the Batcave.
I began by taking a Zipline Batman figure and removed the original belt, head, gloves and cape. I replaced the forearms with those from a Buff Bagwell wrestling figure. The head comes from an Astro City Samaritan figure while the cape is reworked from an old movie Batman figure. I used clear vinyl to create the bandages and Magic Sculpt to sculpt the neck and hair.
All in all, I'm extremely happy with how this custom turned out. And, despite what you may have read on that other site, the Batcave Batman made its appearance first on ICP. Remember to give credit when credit's due if you're going to steal a recipe, y'all!
Created Spring 2004