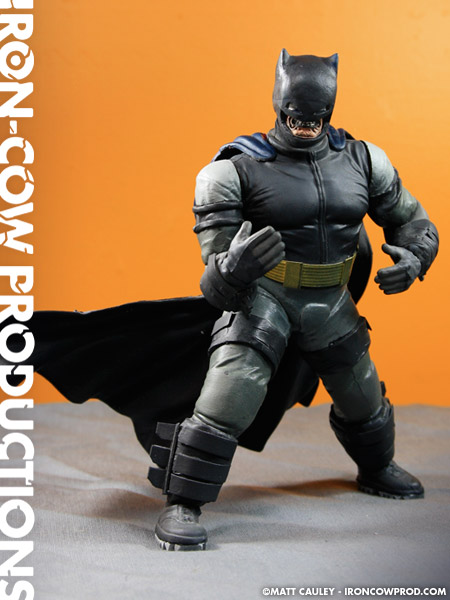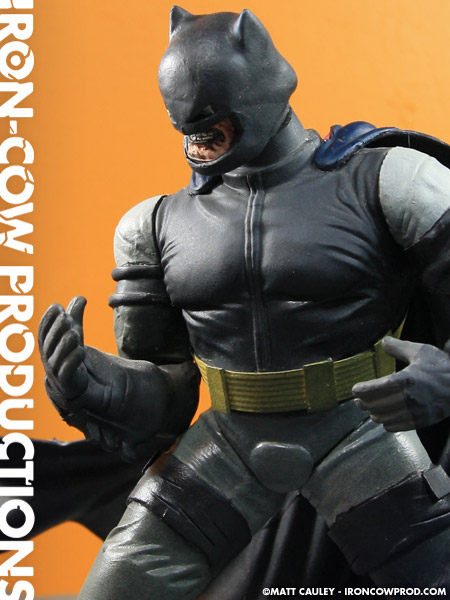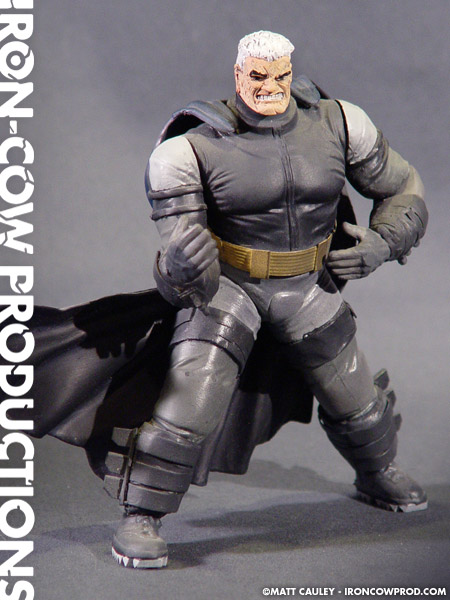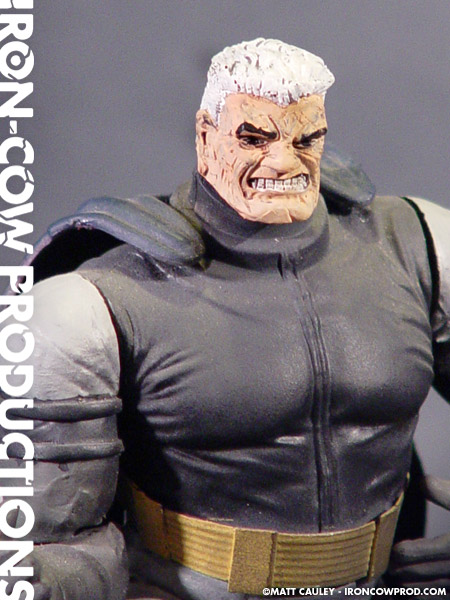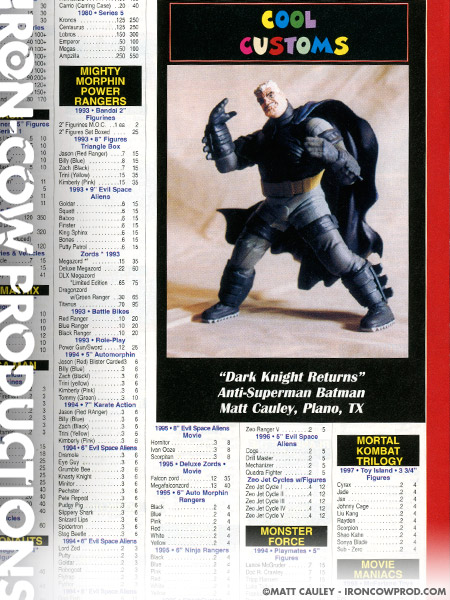 The final conflict between DC's two top heroes in "Batman: The Dark Knight Returns" remains one of my all-time favorite comic book sequences. The battle between an aging Batman fighting the godlike Superman had a lasting impact on me, and I wanted to capture this moment in plastic form.
Out of all the Frank Miller customs I've done so far, this is my definite favorite. Ironically, it was also one of the cheapest for me to make. The Armored Batman custom uses a Ripped and Ruthless Goldust figure as a base. I happened to find him on clearance at Toys R' Us for just under $3. Goldust's arms had limited articulation, so I sliced these at the elbows to give Batman new swivel joints. The head itself is a reworked "Marv" head from the Sin City line. I sliced away at the face, removing the bandages and then resculpted the hair using Super Sculpy. The helmeted headsculpt uses Marv as a base as well, only with more Super Sculpy added. Plastic styrene is used for the belt and boot effects. The cape is one I've used on several customs. This came from the bad guy featured in Jim Lee's W.I.L.D.Cats action figure line.
Though this is definitely a personal favorite custom of mine, it was also a fantastic learning experience. I tried a bit of experimenting here and there, which I feel is the best way to find your own personal style.
Created Fall 1999
Featured in Lee's Action Figure and Toy Review, Issue #93