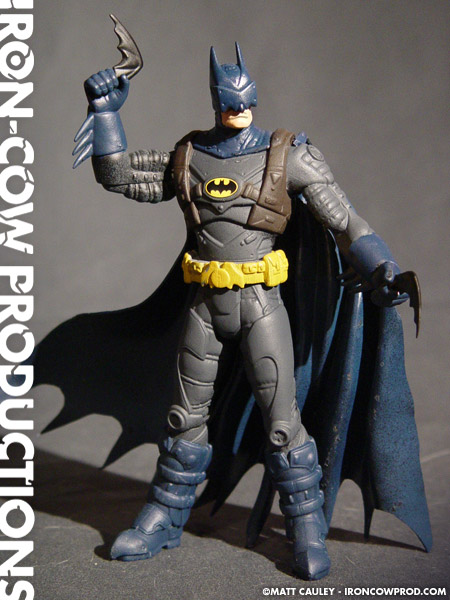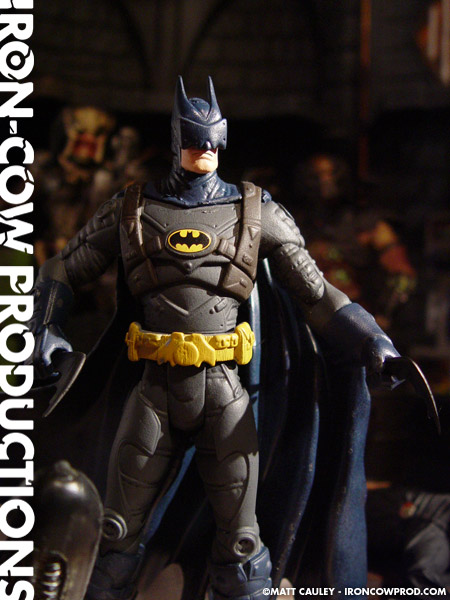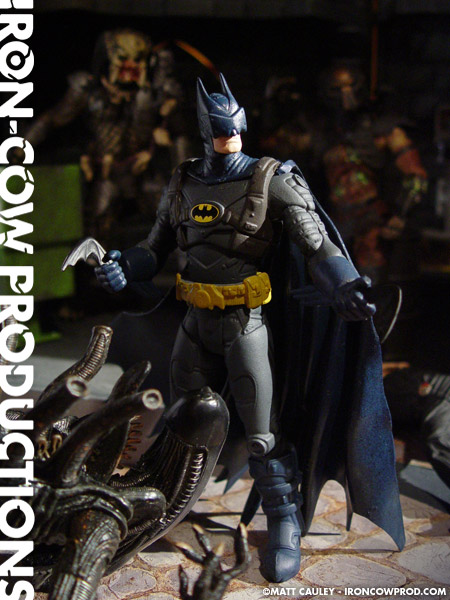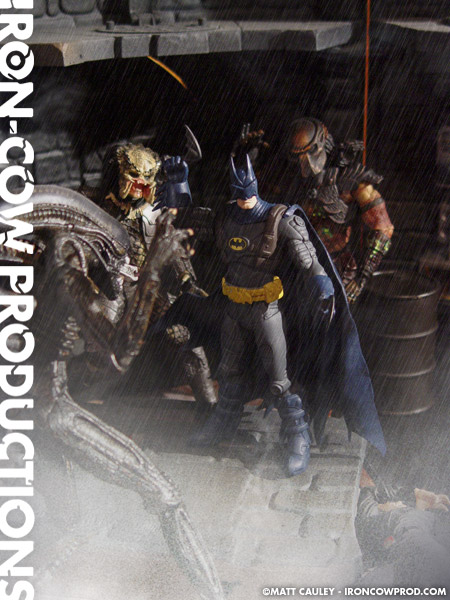 Ever since I read the BATMAN VS. PREDATOR mini-series, I had wanted to have an armored Batman custom. Normally I prefer Bats to be a mysterious figure of the night, but in this case I felt an overly-armored Batman was appropriate.
I began by taking an Arctic Shield Batman figure from Mattel's 6″ line. I loved the sculpt of the figure, so that remained untouched. All he needed was a quick repaint and a cape donated from an X-Men Evolution Magneto.
Sure, he's not even close to being on-model with the design featured in the comic series, but for a quick and easy custom, it totally fit my needs.
Created Fall 2003