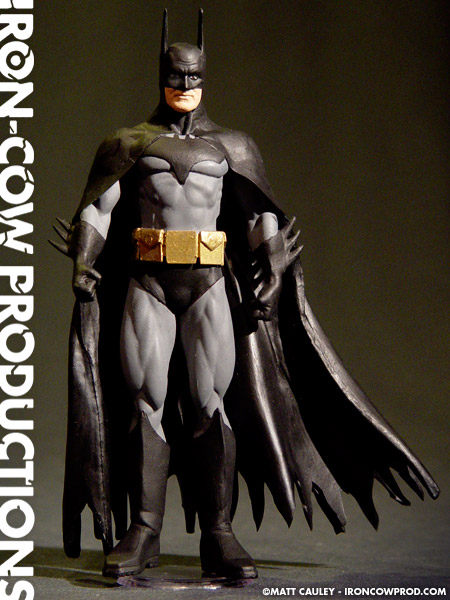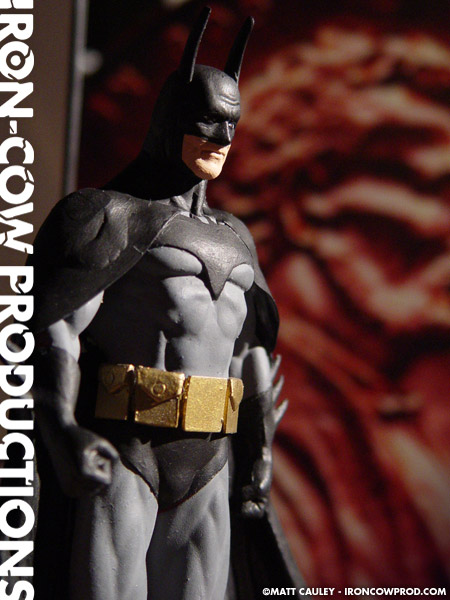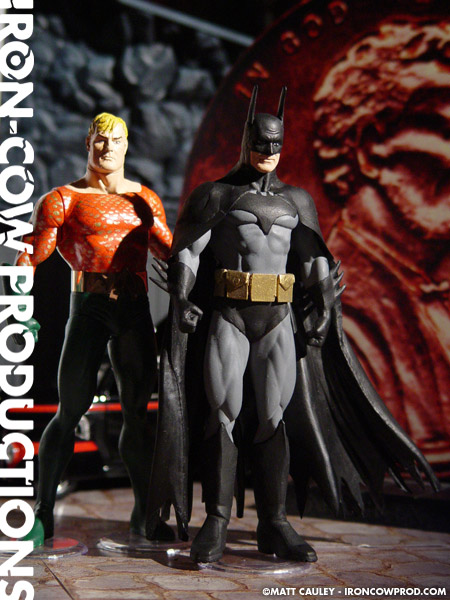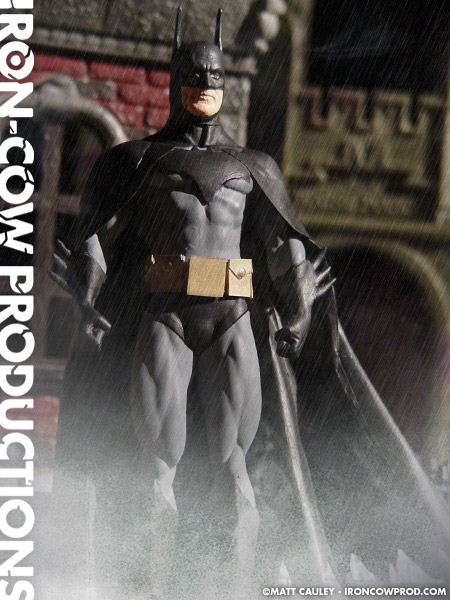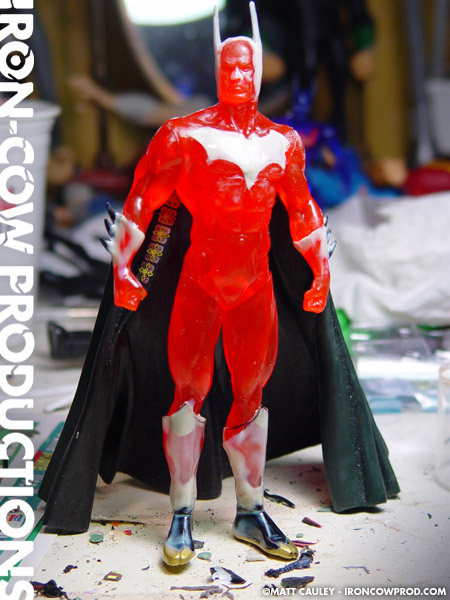 As you can probably tell, I am a bit obsessed with making artist-specific Batman customs. With that in mind, no custom collection would be complete without an Alex Ross Batman. This custom is modeled specifically on the artwork featured in the publication Batman: War on Crime by Paul Dini and Alex Ross.
To maintain a similar aesthetic to existing Alex Ross figures, I decided to use a DC Direct Kingdom Come Flash figure as a base. The Flash had bare feet, though, so I sliced those off and replaced them with boots cast from a Mattel Zipline Batman. Flash's head wasn't the right shape either, so that came off and was replaced with a heavily reworked head taken from a DC Direct Kingdom Come Green Lantern figure. Batman's cape was taken from a Lord of the Rings Ceremonial Eomer figure. This required a lot of trimming, resulting in a substantial amount of clear vinyl being added along with Magic Sculpt to smooth over all of the seams. Clear vinyl and plastic styrene was used as well for the belt.
Overall, I'm extremely pleased with the Alex Ross Batman custom. The cape eliminates almost all of his articulation, but when placed on the shelf, he fits in great with the other Alex Ross figures.
Created Summer 2004