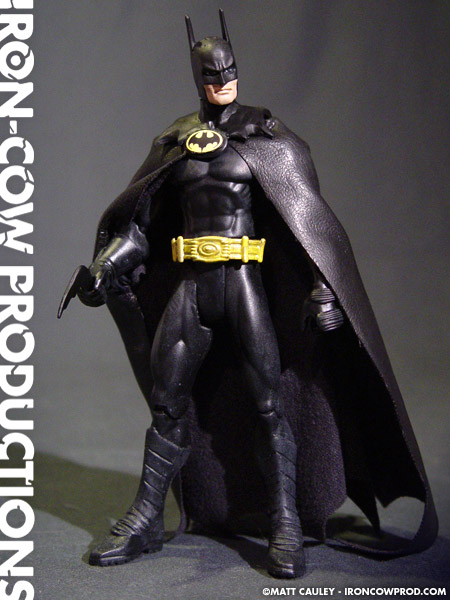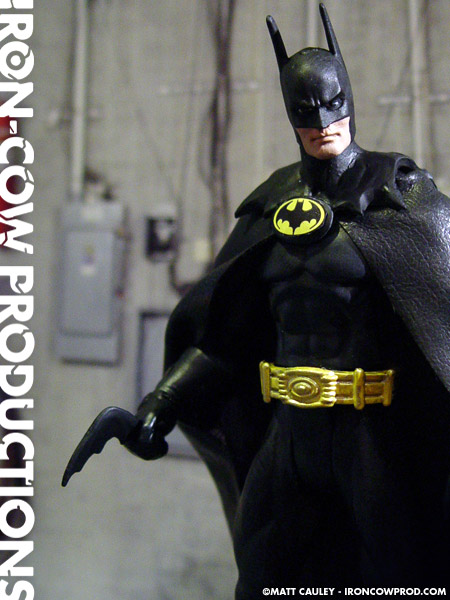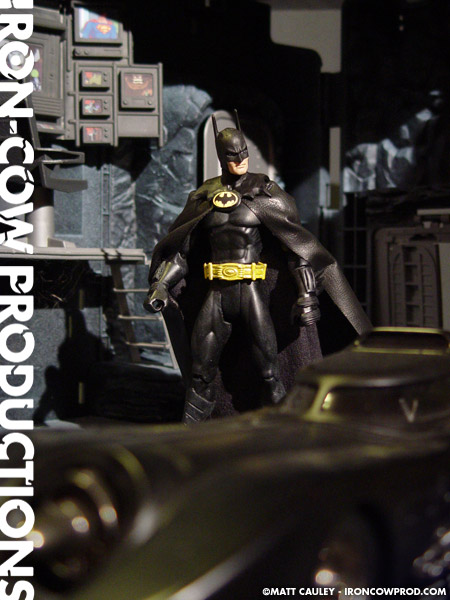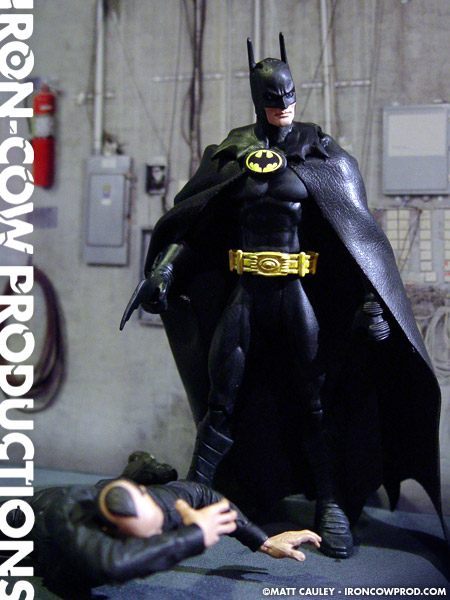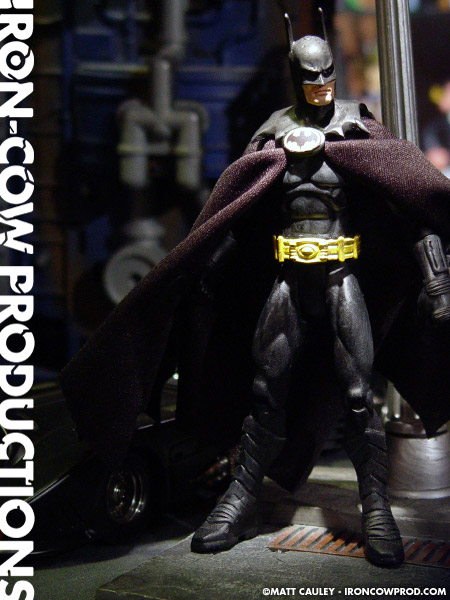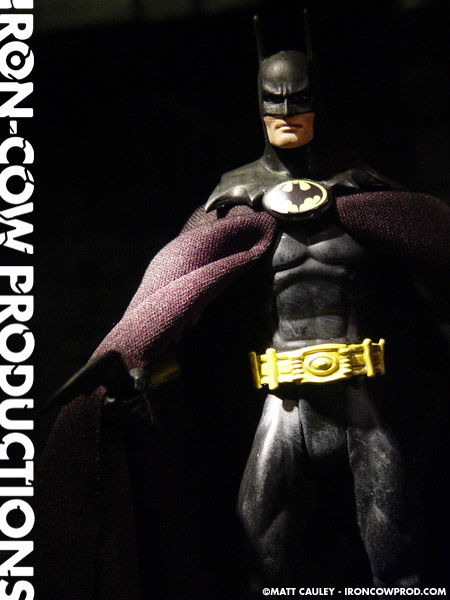 Although I prefer a less-armored approach to my ideal Batman costume, I felt the Movie Batman design would make for a fun toy. The older Kenner and Hasbro figures are definitely nice, but for me it's gotta be made in a 6″ scale.
Shortly after the release of the Mattel / Four Horsemen Batman figures, I found myself with an extra Zipline Batman. I decided to rework this into a Movie Batman. Though most of the original body is left intact, the minor sculpting differences really help set it apart. Kneadatite was used to create the boot and gauntlet armor. Batman's cape is modified from the cape on the X-Men Evolution Storm figure. The headsculpt is a casting of a Kingdom Come Red Robin that has new "ears" attached. The crowning touch is a casting of the Batman belt, originally found on the Batman Returns toothbrush. I would like to give Dan Gates a big round of thanks for allowing me to borrow his mold to cast the belt.
Although this custom isn't 100% movie-accurate, I decided to incorporate the best elements of all the movie costumes rather than any one specific design..
Created Summer 2004.