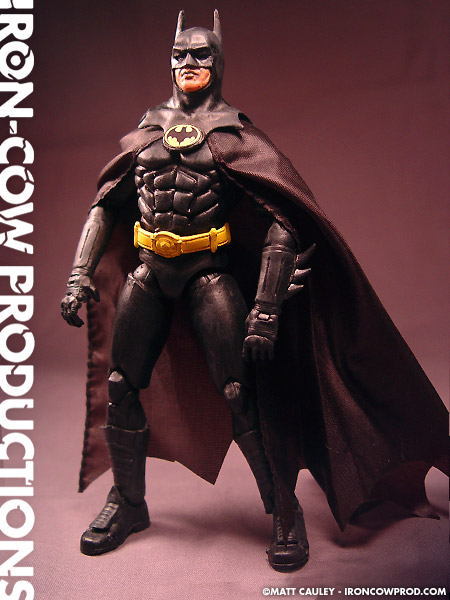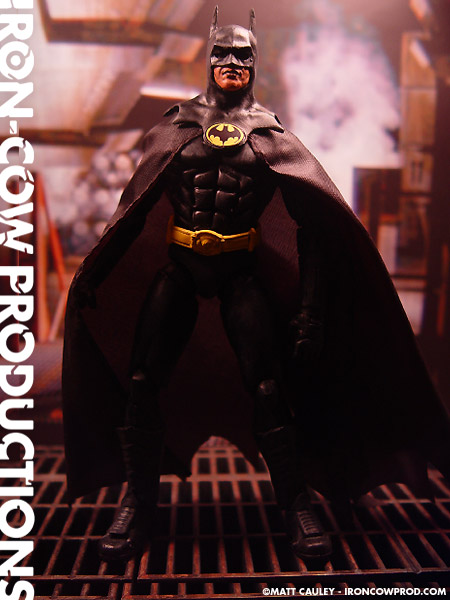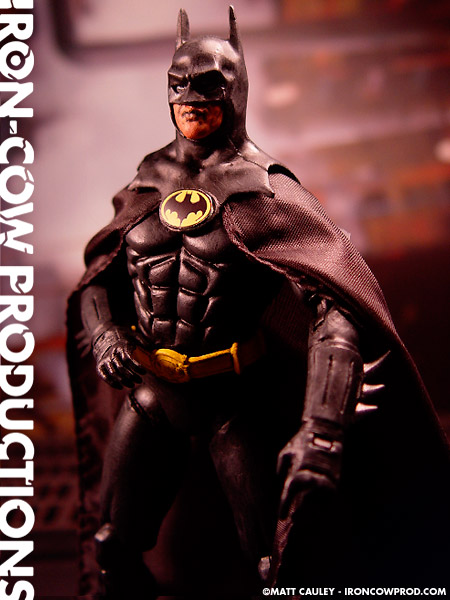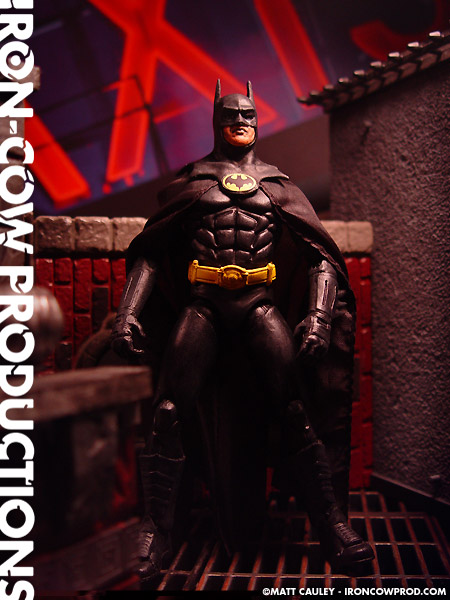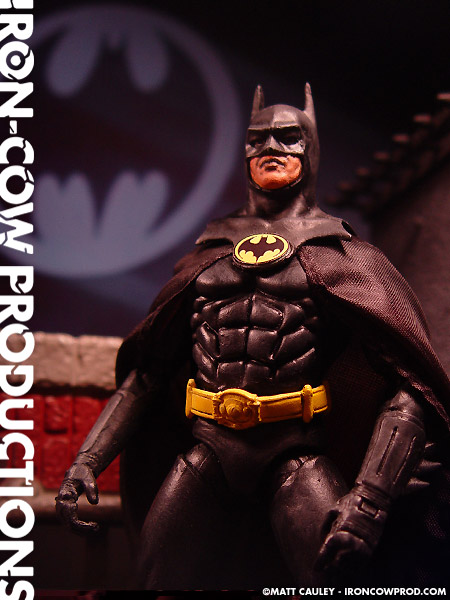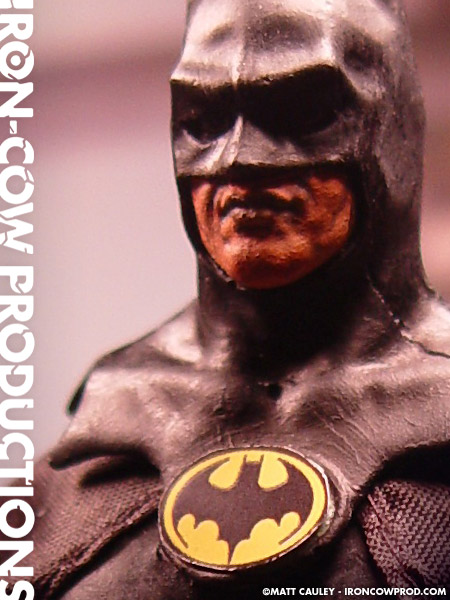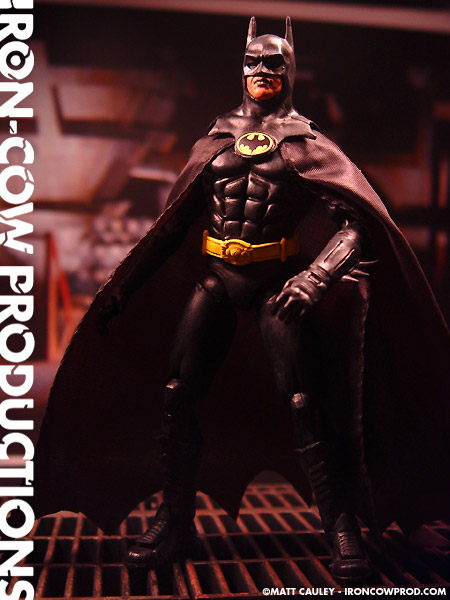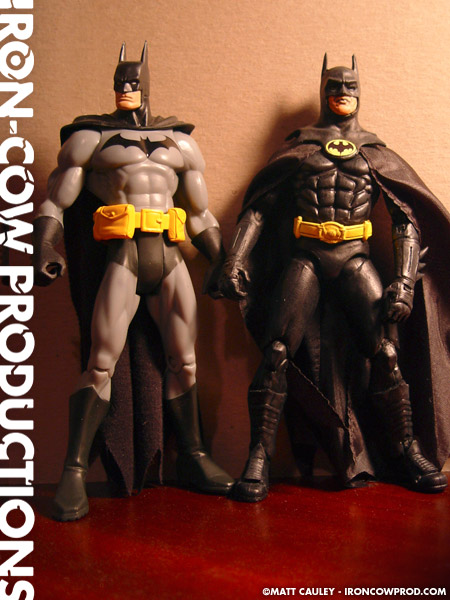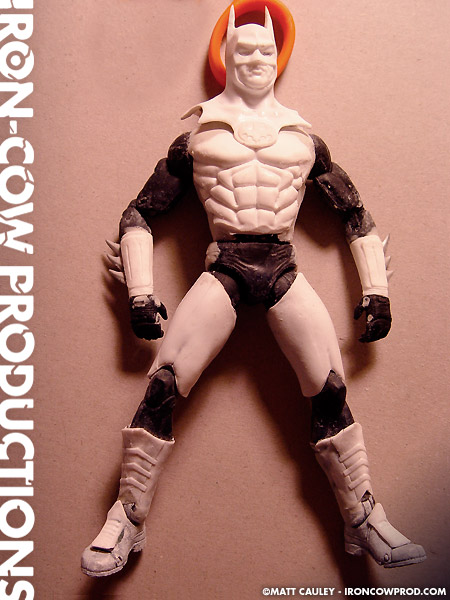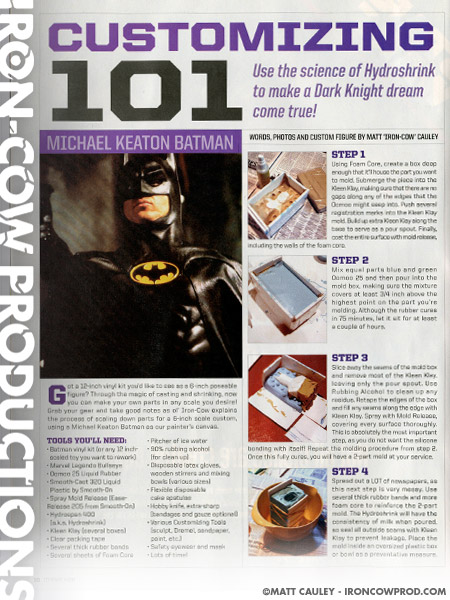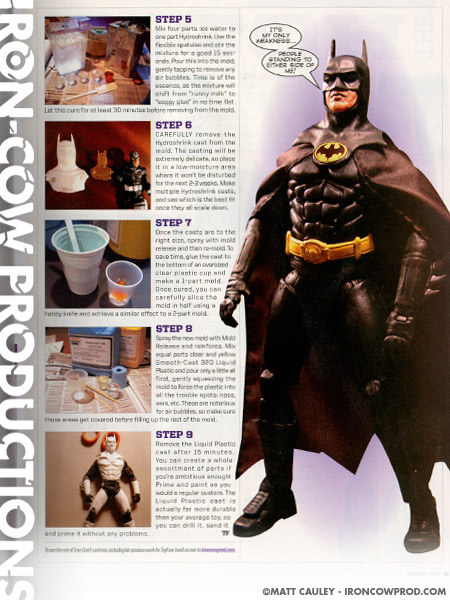 Gotham City: dark, dangerous, 'protected' only by a mostly corrupt police department. Despite the best efforts of D.A. Harvey Dent and police commissioner Jim Gordon, the city becomes increasingly unsafe…until a Dark Knight arises. We all know criminals are a superstitious, cowardly lot…so his disguise must be able to strike terror into their hearts. He becomes a bat. Enter Vicky Vale, a prize-winning photo journalist who wants to uncover the secret of the mysterious "bat-man".

And enter Jack Napier, one-time enforcer for Boss Grissom, horribly disfigured after a firefight in a chemical factory…who, devoid of the last vestiges of sanity, seizes control of Gotham's underworld as the psychotic, unpredictable Clown Prince of Crime…the Joker. Gotham's only hope, it seems, lies in this dark, brooding vigilante.

And just how does billionaire playboy Bruce Wayne fit into all of this?

— from Amazon.
Iron-Cow Prod. was recently approached by ToyFare Magazine to produce a customizing "how-to" article. This time around, we decided to focus on the magic of Hydroshrink to resize 12″ scaled parts down to 6″ scale. I had been wanting to experiment with this technique using a Michael Keaton Batman vinyl kit as a starting off point, and the toyFare guys were great sports about the whole deal.
The article is running in their latest issue (ToyFare #126), so be sure to check it out at your local comic shop or book store. They did a great job on the layout, and I couldn't be happier with the final results.
The whole step-by-step is actually pretty involved. Click HERE to learn more about the Hydroshrink rescaling process.
Created Summer 2007.
Featured in TOYFARE MAGAZINE, Issue #126, February 2008.