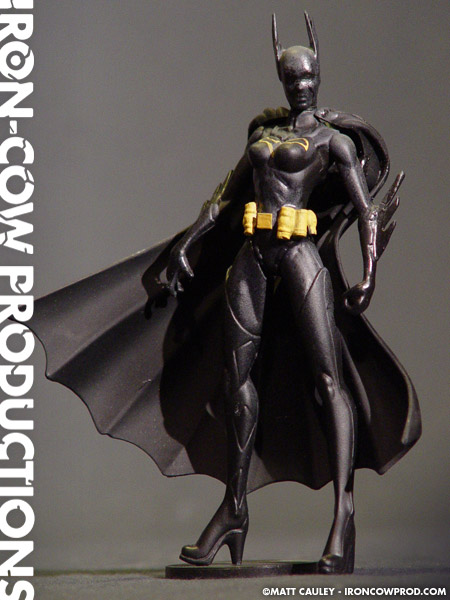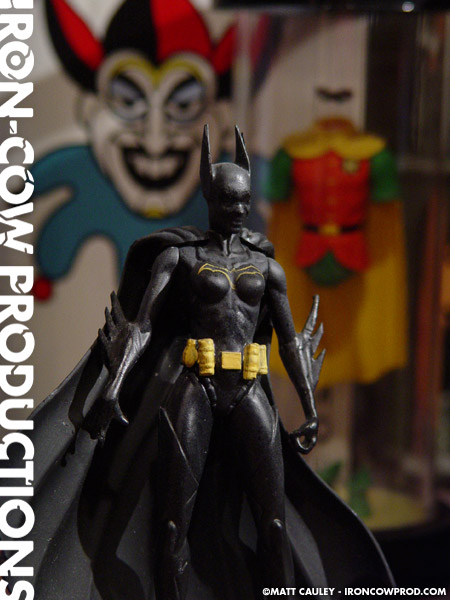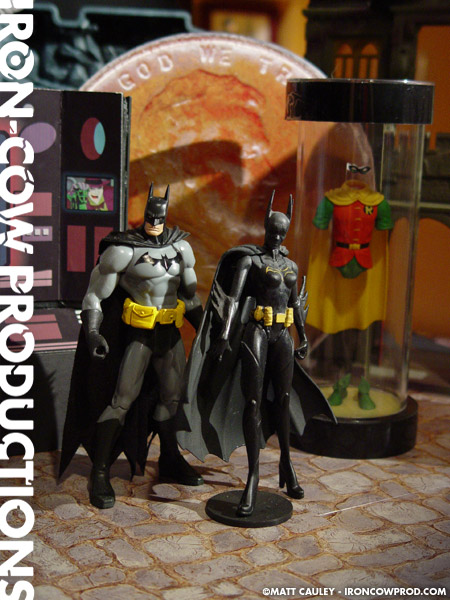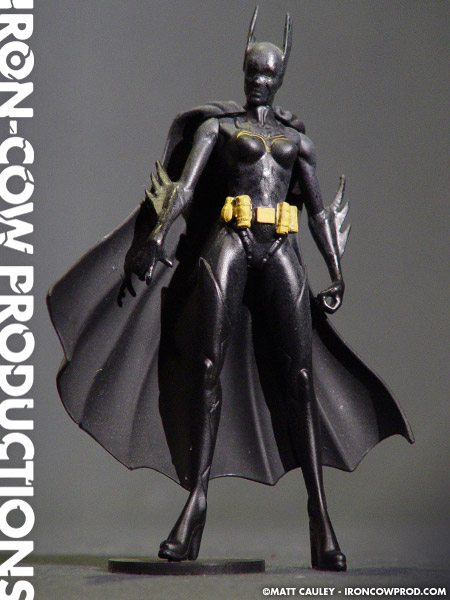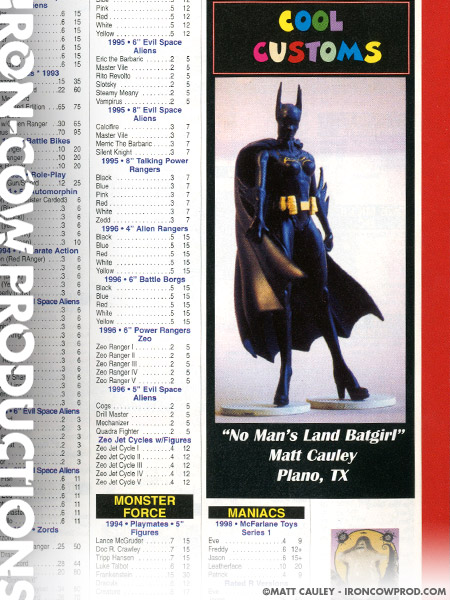 One of my favorite characters to emerge from the No Man's Land story arc is the revamped Batgirl. This custom is actually based on the Huntress-as-Batgirl, rather than the more recent Cassandra Cain incarnation.
The No Man's Land Batgirl custom uses the LOTDK Catwoman figure as a base…. and because of that she is almost never standing on the shelf. Gravity just calls out to her, I suppose. Anyway, the head is an original sculpt, made out of Super Sculpy and styrene.
The belt and gloves are new, sculpted using styrene and spare parts. A cape from a Batman & Robin movie figure completes the custom.
Created Summer 1999
Featured in Lee's Action Figure and Toy Review, Issue #89