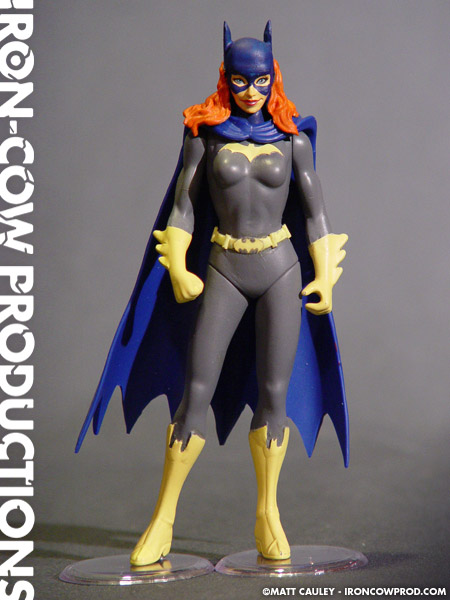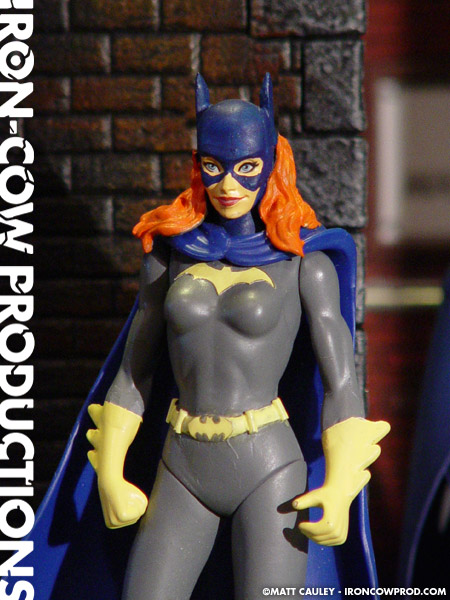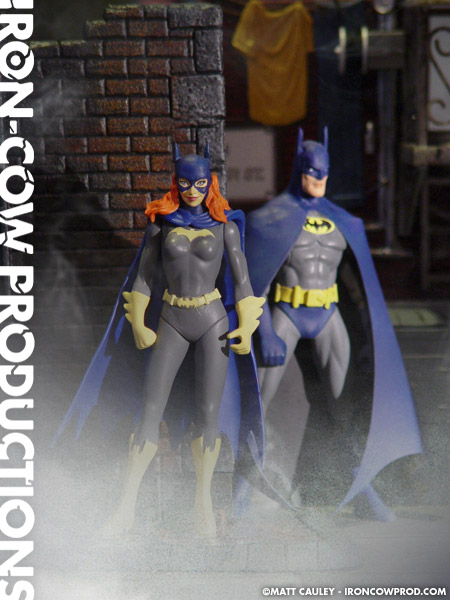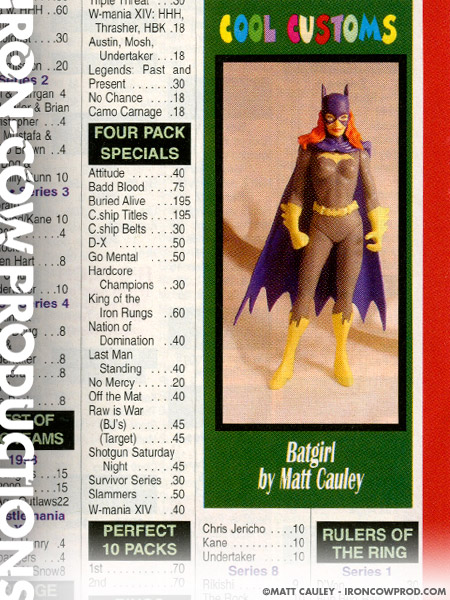 Batgirl has been sitting in my "to do" drawer forever now. I began her months earlier, but she ended up being put to the side for a while. I'm not sure why it took me so long to finish her.
Anyway, Batgirl uses a DC Direct Hawkgirl figure as a base. The boots were sanded down and rebuilt using Kneadatite. Ditto on the gloves. The cape is borrowed from a DCD Lightning Lad. Luckily, it didn't even need repainting. Her head is a heavily reworked Danger Girl Sydney Savage, with hair borrowed from Generic Female Wrestler #17.
Personally I much prefer the black/gold attire of the very first Batgirl costume, but this grey one feels somehow more retro to me.
Created Spring 2002
Featured in Lee's Action Figure and Toy Review, Issue #116