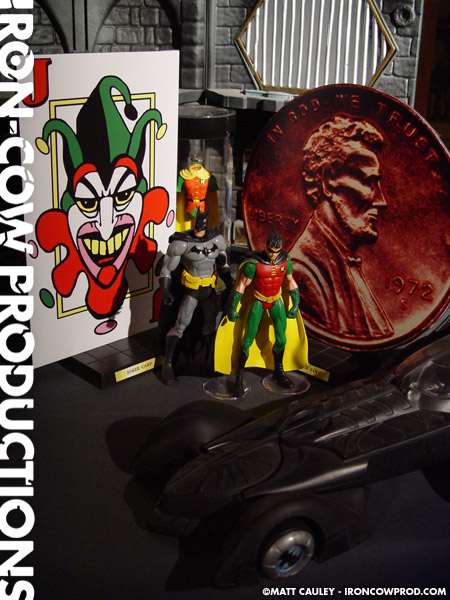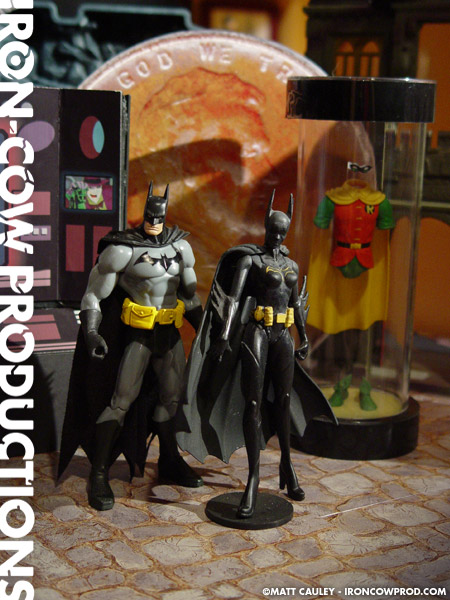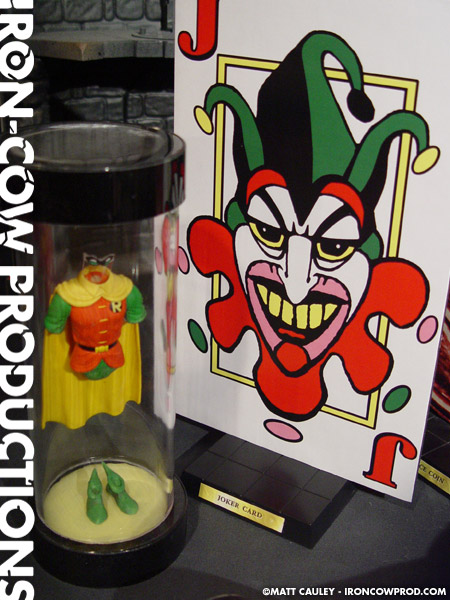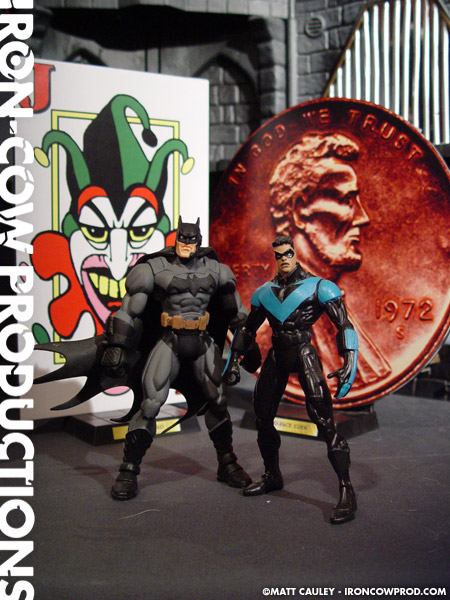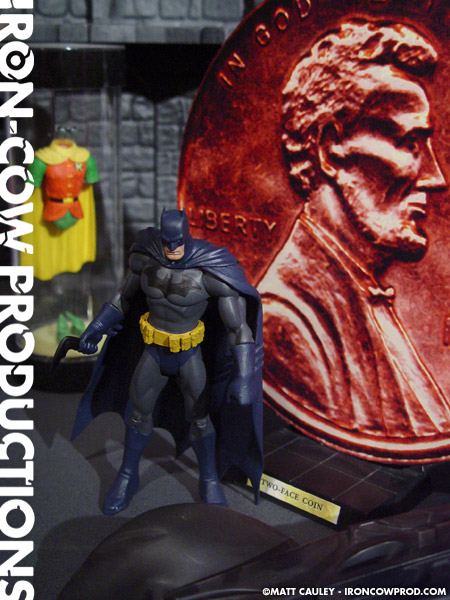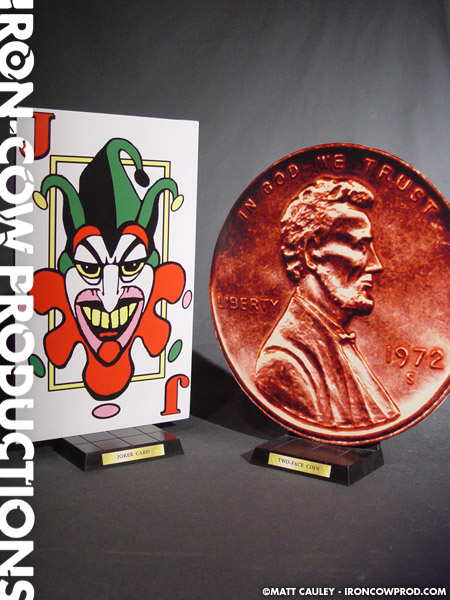 I actually owe a ton of thanks to Tommy aka therewasme for inspiring the Classic Batcave props. He was in the midst of constructing his own Batcave set-up, aimed at a DC Direct 6″ scale. He wanted to use my Giant Penny and Joker Card Animated Series props, but asked if there was any chance I could rework them into a scale appropriate for DC Direct figures. And, while I was at it, could I make the Penny more historically accurate. I never realized that the penny had 1947 as the specific date printed on the coin.
Anyway, the two pieces were created digitally and printed onto a nice cardstock. Using 3M's Spray Mount, I mounted the pieces onto black core FoamCore and trimmed the pieces using an X-Acto blade. I then adhered the nameplates and props to some spare bases from the N2 Toys Series 2 Matrix figures, which just happened to be a perfect fit.
Sure, it's not like you can really PLAY with either of these, but they certainly make the figures stand out nicely on the display shelf.
Created Summer 2004