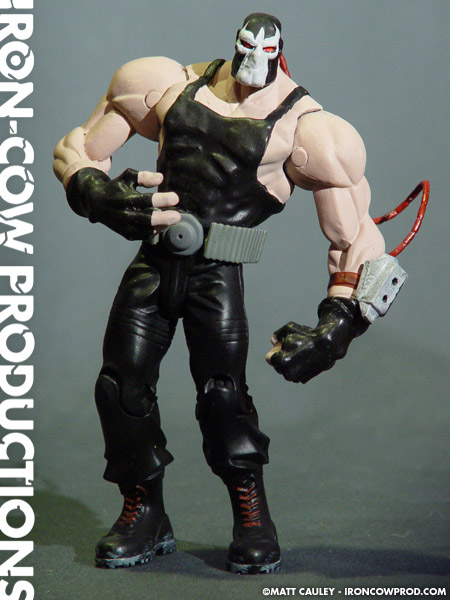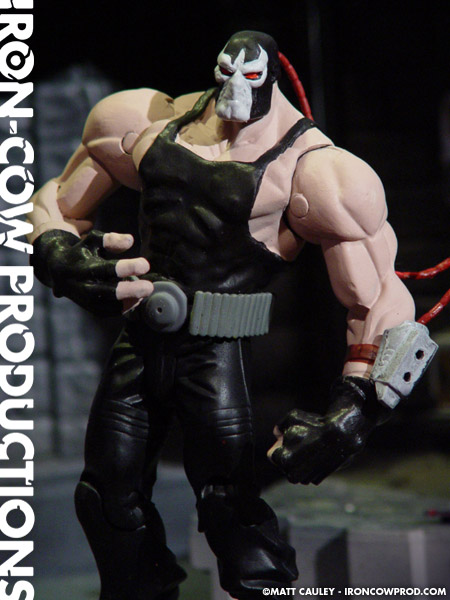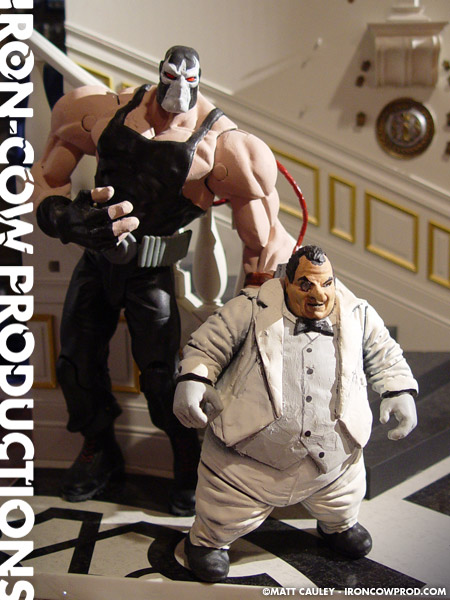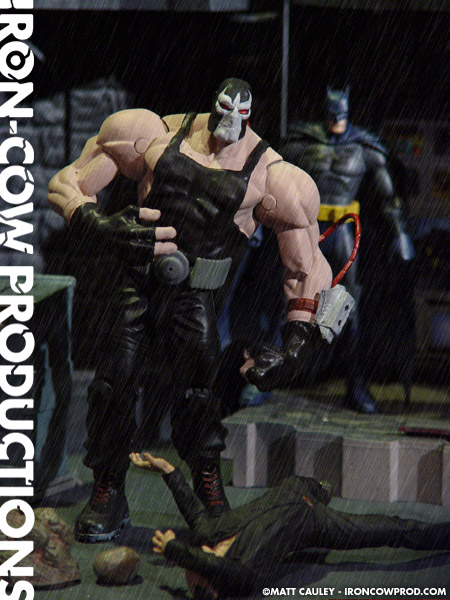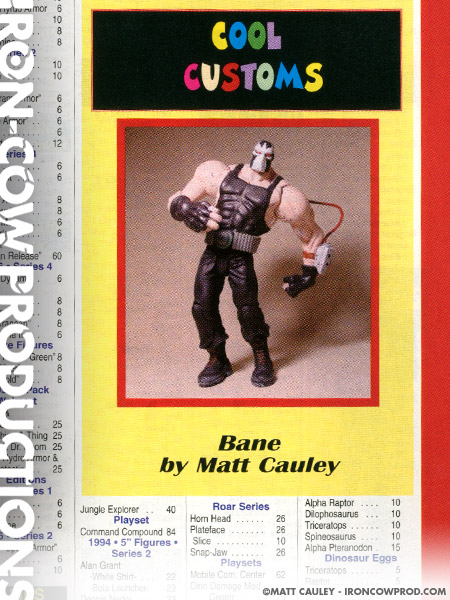 It wasn't until recently that I began to accept Bane as one of the classic Bat-villains. As such, I felt the need to make a proper Bane custom. Actually, the Batman: LOTDK Bane figure that Hasbro released a few years back is really nice, but I wanted my version to be a little less wrestler and a lot more mercenary.
As a base, Bane uses two different Resaurus Street Fighter figures. His top half comes from Sagat and the pants, boots and gloves come from… uh, some other Street Fighter guy. I can't remember his name offhand. Anyway, the two halves are a perfect fit. A little Kneadatite here and there, and the figure is nearly complete.
The finishing touch is the Venom injector chamber, which came from a Superman Animated Lex Luthor figure. The belt is adapted from the spare belt that came with DC Direct's Saturn Girl figure. The whip from a LOTDK Catwoman serves as the Venom tube.
At the time of his completion, he was one of my now favorite customs. Bane towers over all the others on the shelf. It's a pretty formidable custom in person.
Created Spring 2001
Featured in Lee's Action Figure and Toy Review, Issue #111