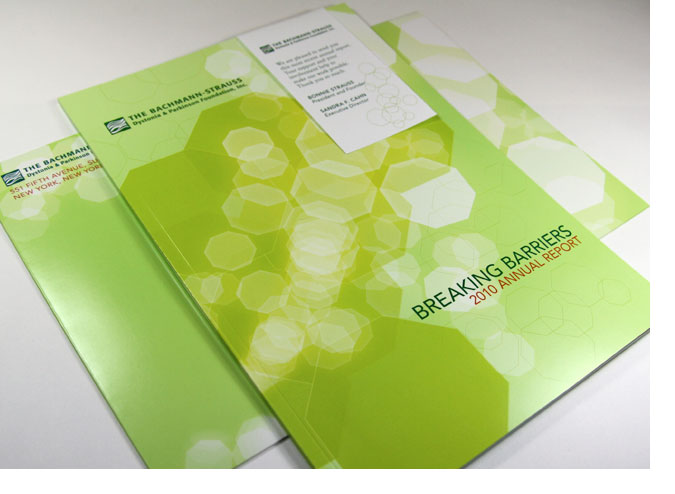 BRIEF: Designing and print of the Bachmann Strauss Annual Report The theme for this project is Breaking Barriers, referring to how the organization has been breaking scientifically, geographically, and human barriers.
DETAILS: Exploring the theme of Breaking Barriers, I developed a few different approaches, focusing on achievement, inspiration, and accomplishment. In addition to the brouchure, I handled the design of the mailing envelope and hang tag as well as the production of the online version of the brouchure.
I usually enjoy working on philanthropy projects, and this one was no exception. It did take a lot longer than I expected, but the client was extremely pleased with the end result.
While the photos shown here on the site represent the finished product, it should be noted that I contributed the design work only. As with most design-related projects, there were many talented people involved: production managers, copywriters, photographers and input from fellow designers… This project is very much a team effort, and the finished design reflects the contributions of many individuals.
Shown here for portfolio purposes only.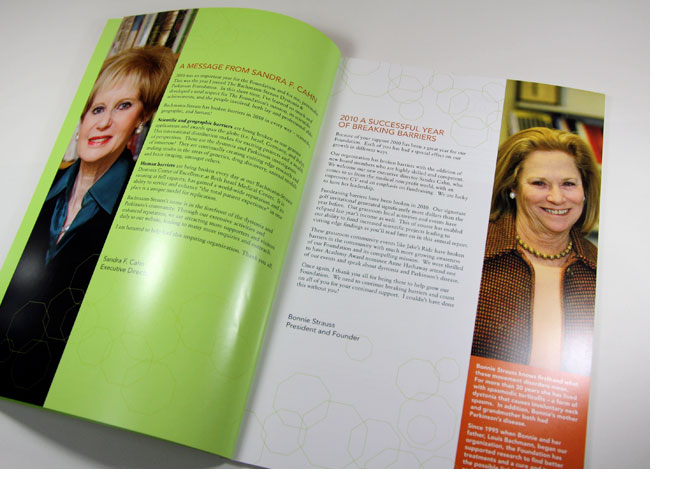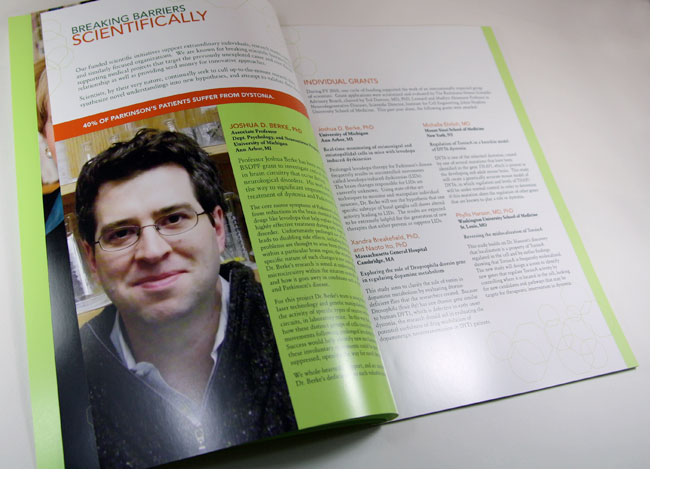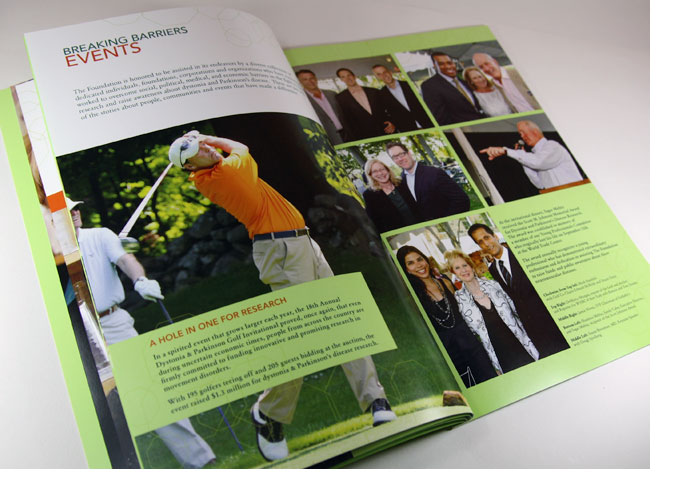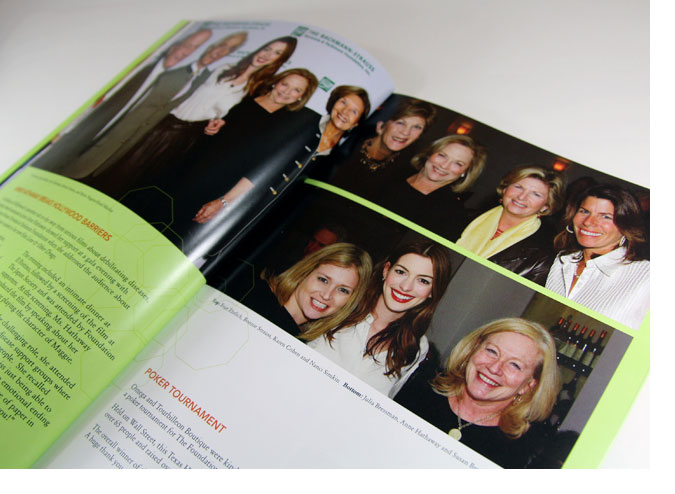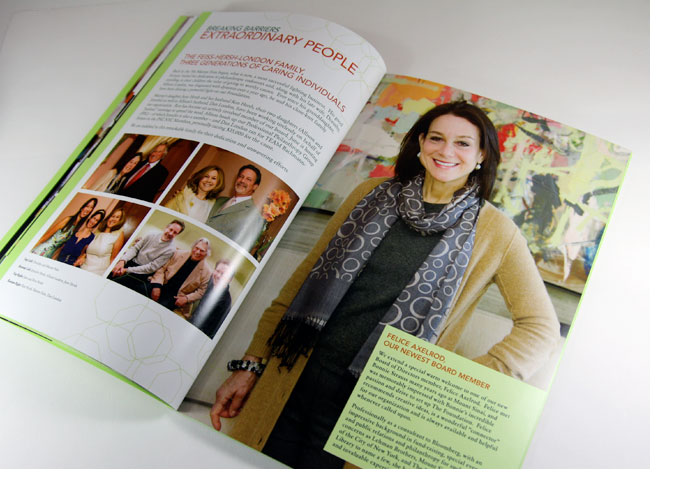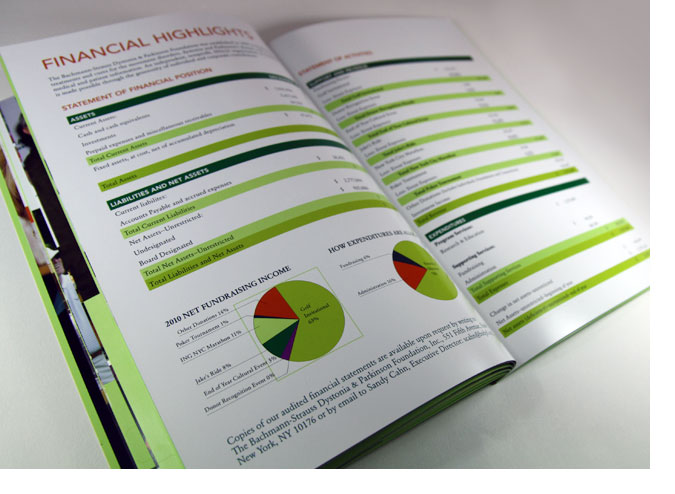 Featured here are the original design spreads: