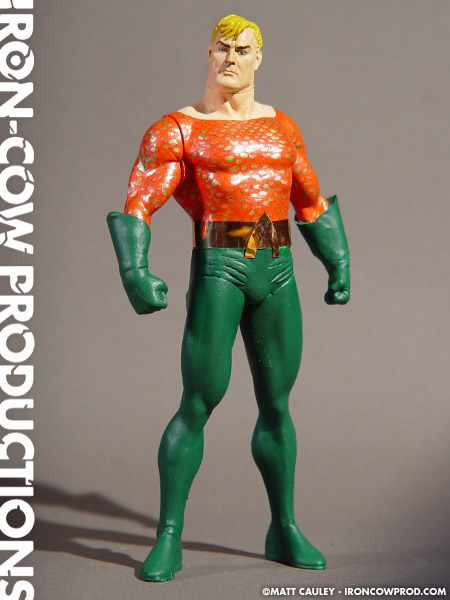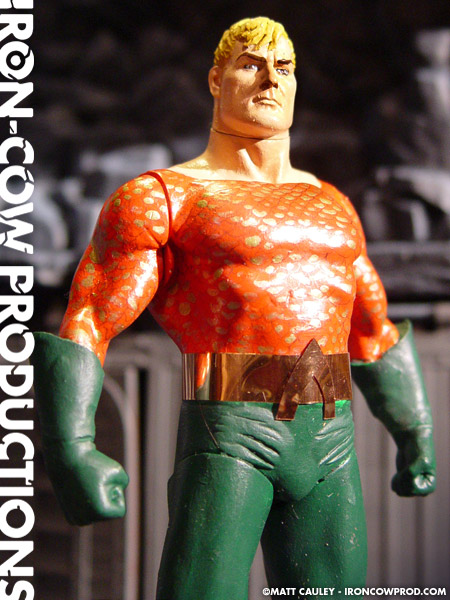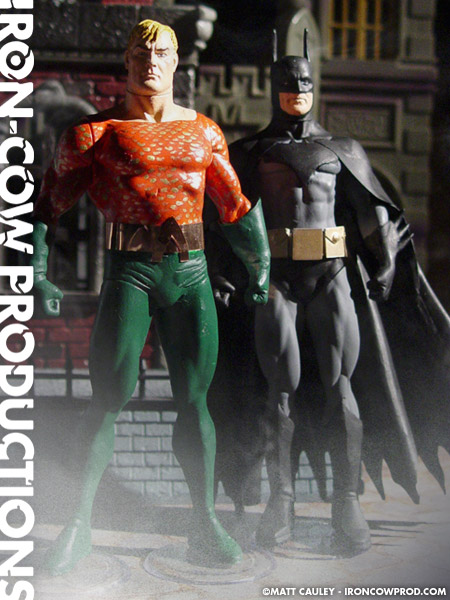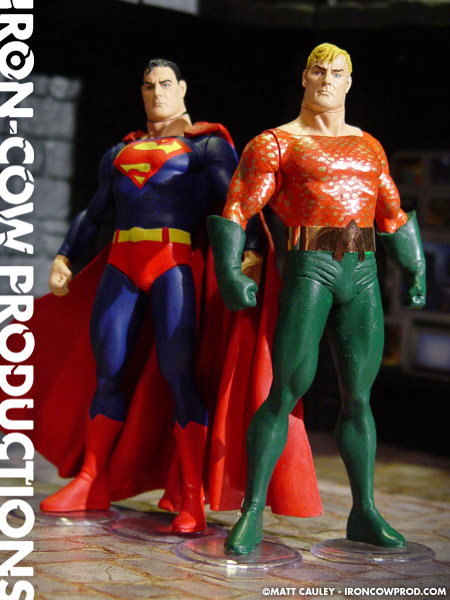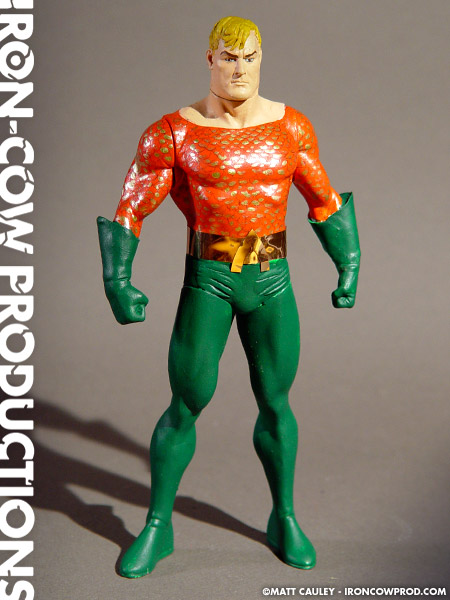 I had originally slated the Alex Ross Aquaman to be the third character in my Alex Ross Justice League wave of custom action figures. Of course, the moment I got him finished, I received word that DC Direct had plans for an official line of Alex Ross JLA members. Oh well, it was still a fun custom to make!
The Alex Ross Aquaman began originally as a DC Direct Kingdom Come Superman. Using Magic Sculpt, I smoothed over the etched lines of the S-Shield. The hair and gloves are constructed from Kneadatite, with Magic Sculpt smoothing the seams. I trimmed some plastic styrene for the leg fins and used a metallic gold tape for the belt.
What I enjoy most about this custom, though, is the paint application. Each scale was hand-drawn first, and then painted using a liquid gold paint, similar to nail polish. Instead of spraying a dull finishing coat, I chose to use a semi-gloss instead. This gives the figure the appearance of being damp and really helps show off the gloss of the scales.
Created Summer 2004