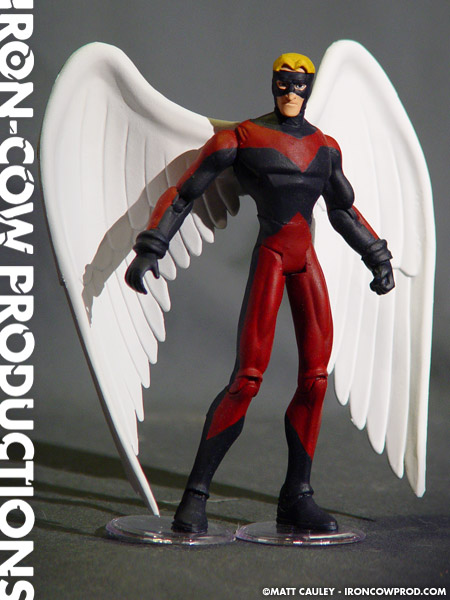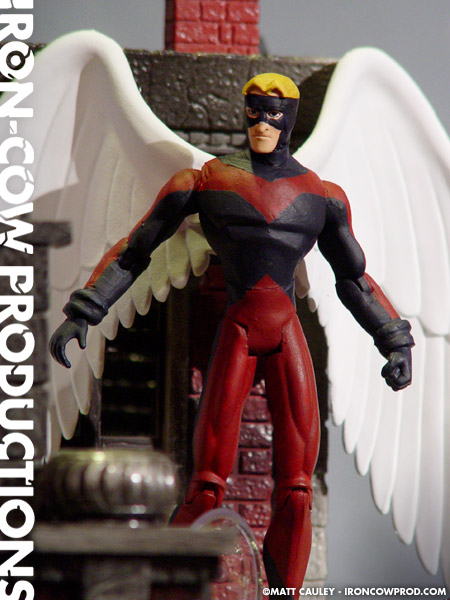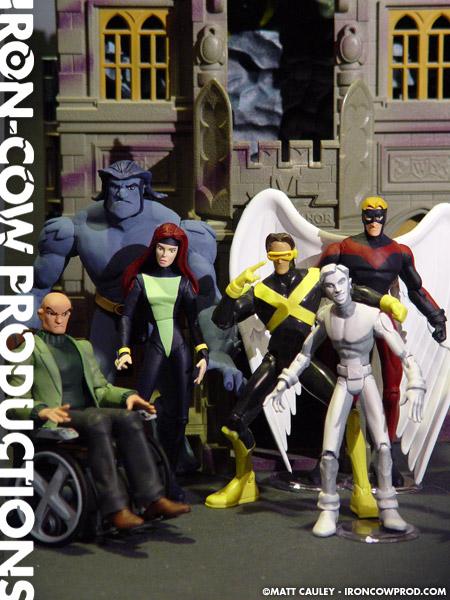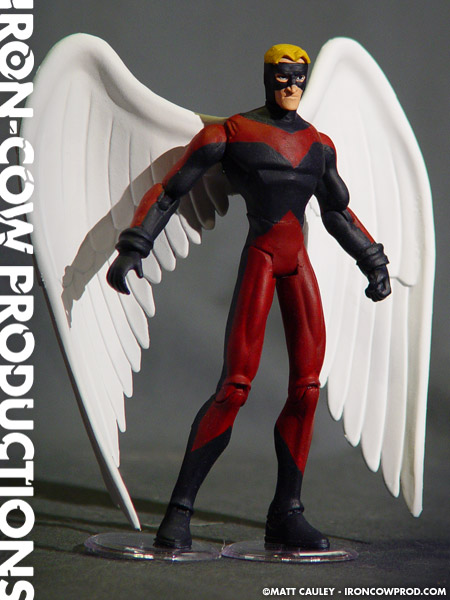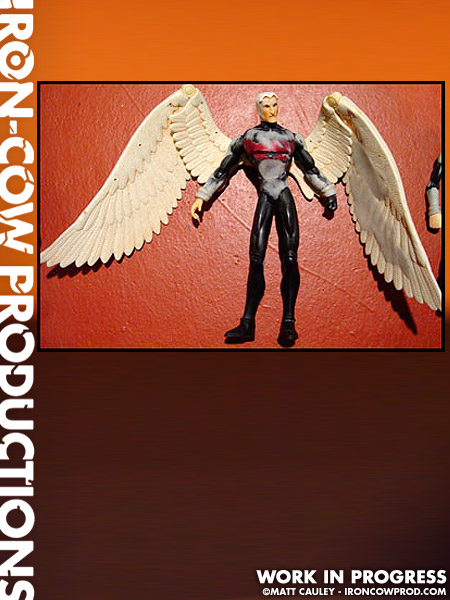 As with my X-Men Evolution Beast custom, the Angel project has been in the works for quite a long time now.
To make the Angel, I began by reworking an X-Men Evolution Magneto. His armor needed to be sanded down and his face reworked. The wings presented the biggest problem, though. At first I tried sculpting them using Magic Sculpt on top of the X-Men Boxset Set Angel wings. This went on for months and months until I stumbled across a Harvey Birdman action figure. Wouldn't you know it? The wings were perfectly on-model with the animated Angel design. All it took was a little paint to make them the proper color. There are also pegs on each wing that allow them to flap if necessary.
Just a little random trivia for you: this costume design was inspired by Angel's pre-X-Men look when he operated as a vigilante. Check out the X-Men: Children of the Atom miniseries for more details on that.
Created Summer 2004
Featured in CustomCon 11