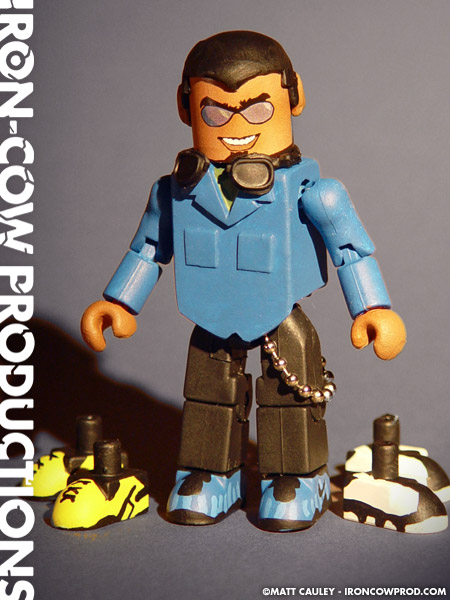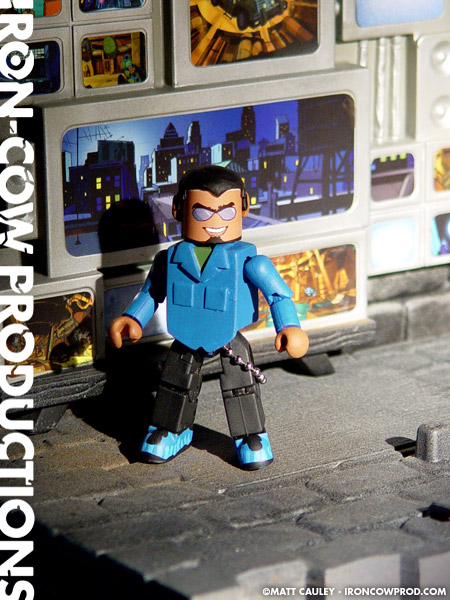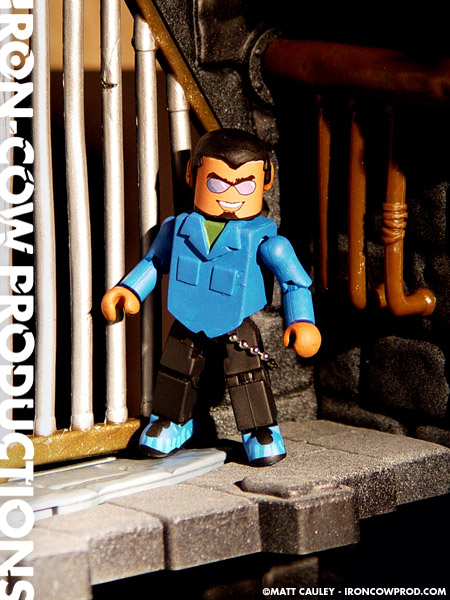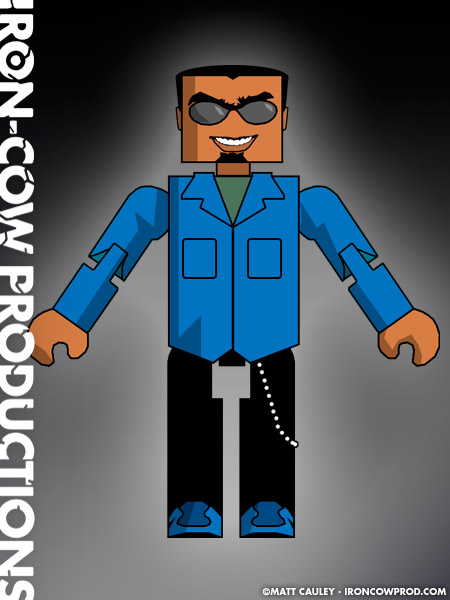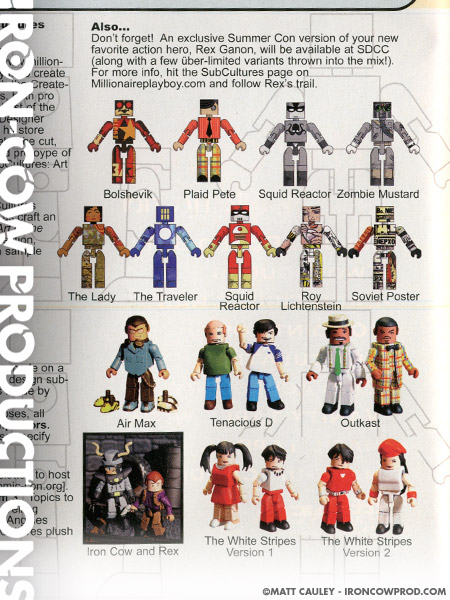 Continuing the line of Real People customs, Iron-Cow Prod. is happy to present the first ever Airmax figure. Many of you know Pierre (Airmax) from his posts on both RTM and Ring of Collectors, and if you ever have the chance to meet him, you'll know why he's so universally liked. He's a great guy and a good friend to many of us on the boards.
What many people don't know is that not only is Airmax a master customizer, but he's also a fashionable one at that. Not to mention his shoe fetish. The Airmax figure comes with 37 different sets of interchangeable Nikes, the perfect accessory to face any of life's challenges.
The Airmax figure sports an all-new torso, combined with repainted elements from previous Minimates releases. The hair accessory is sculpted from MagicSculpt and coated in Alumilite to preserve that plastic luster. A chain connects his wallet to his body, keeping all his impulse toy purchases ready to go at a moment's notice.
Created Fall 2003