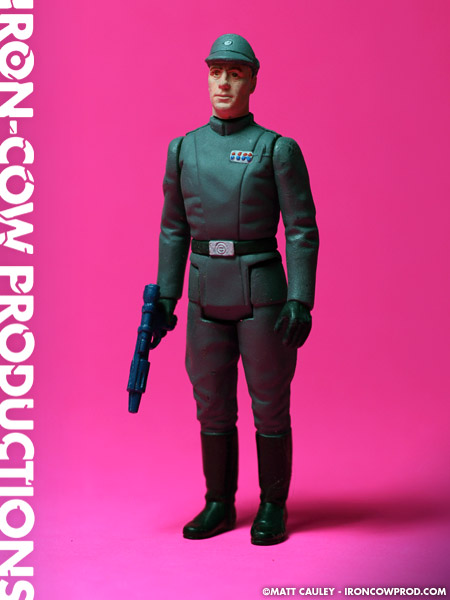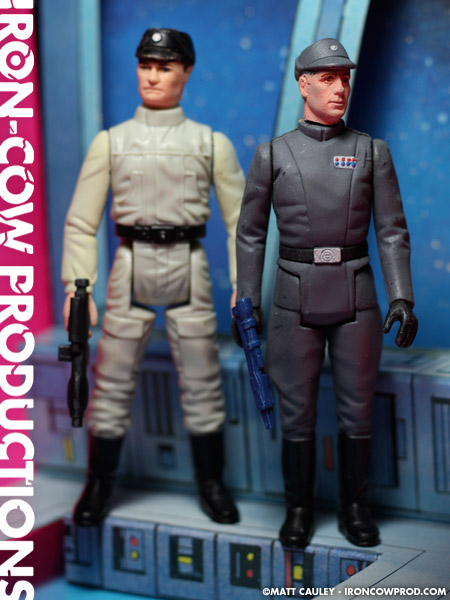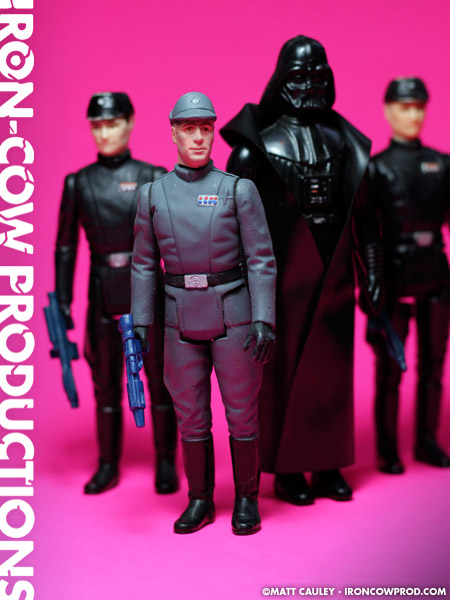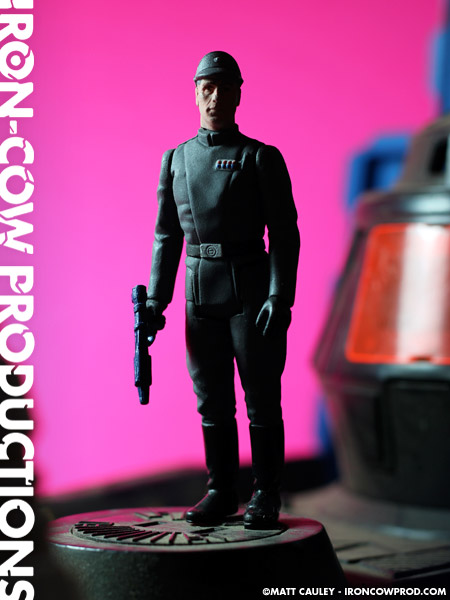 I'm not quite sure why, but as a kid I was always drawn to Admiral Piett. I didn't ever really want a figure of any of the other Imperial Officers, but I knew I wanted a Piett on my shelf. Perhaps it was that he appeared in two of the films, of that he almost never seemed to lose his cool.
Anyway, this project was pretty straightforward. I began by taking a vintage Star Wars Imperial Commander figure. I placed the figure in a cup filled with near-boiling water. This softened up the plastic enough for me to pop off the original head and replace it with one from a modern-era Captain Piett figure. The figure was then repainted to match the appropriate colors.
The headsculpt might be a tad too detailed for a truly convincing for a vintage piece, but I like how it looks regardless.
Created Fall 2013