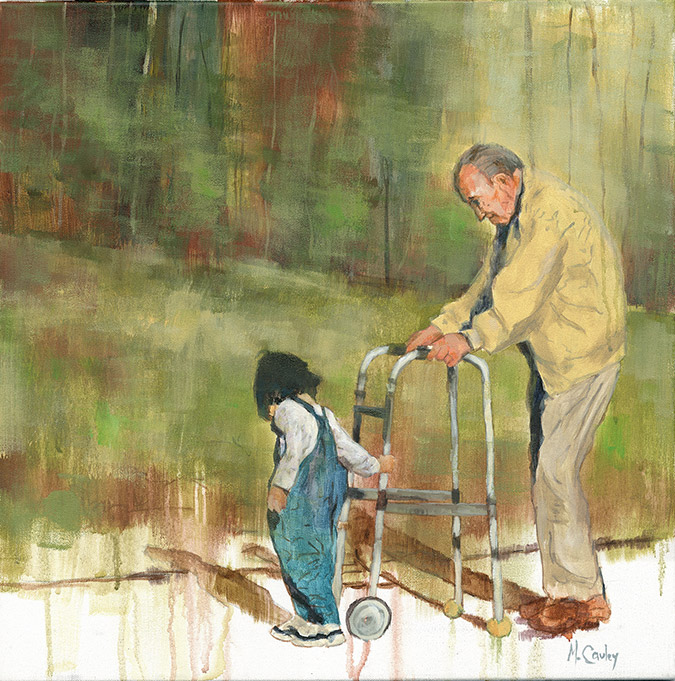 I Heart Caregivers – "Portraits of Care" Story Collection
"Every day, a silent and remarkable army of Americans performs a great labor of love: Caring for aging parents, spouses, brothers, sisters, aunts, uncles, and friends so they can remain in their own homes. They are on duty 24/7, and often they cannot take a break. Yet they wouldn't have it any other way. These caregivers are truly unsung heroes.
In 2014, AARP launched a new initiative called "I Heart Caregivers" to honor family caregivers and to listen to their personal accounts of what it means to be a caregiver. Every caregiver has a story and gathering these stories strengthens the caregiver community for everyone's benefit. If you know someone with a story, please encourage them to become part of this initiative."
– See more at: http://states.aarp.org/i-heart-caregivers-portraits-of-care-story-collection/
During the Fall of 2015, I was approached by AARP to participate in their "Portraits of Care" exhibition. AARP was seeking highly talents artists to create original, painted portraits of these caregivers and their cared-for loved one. They asked the paintings to be powerful, original and true to the individuals featured.
I was commissioned to contribute 5 portraits for the exhibition, drawing inspiration from photos provided by the families involved. The paintings were unveiled the Hart Senate Building in Washington, D.C. The event was a huge success, and my paintings are now in the collection of the caregivers.
This was a truly humbling experience, and I feel blessed to have been able to take part.
Each image measured 20" x 20" and was created using Acrylic on Canvas.
Painted Fall 2015 by Matt Cauley