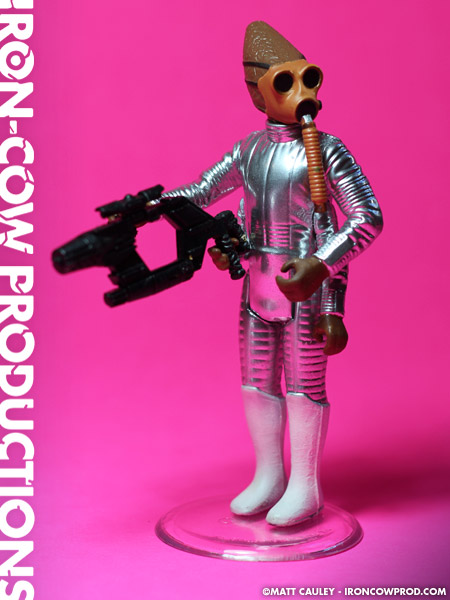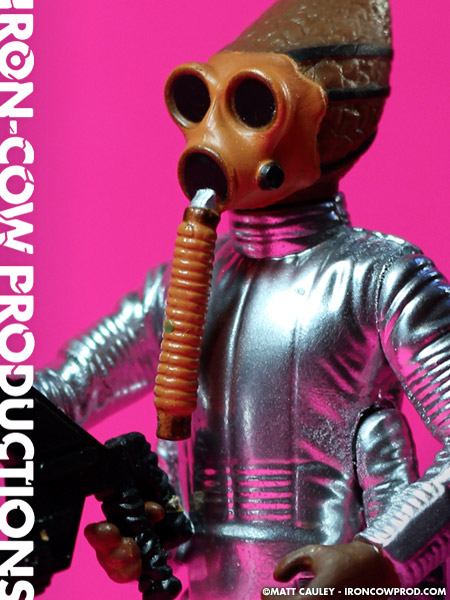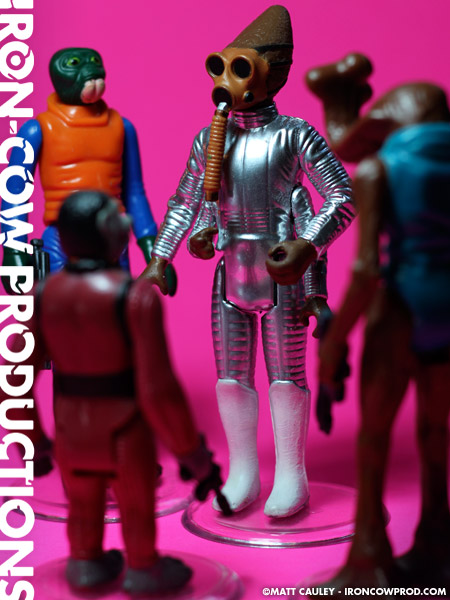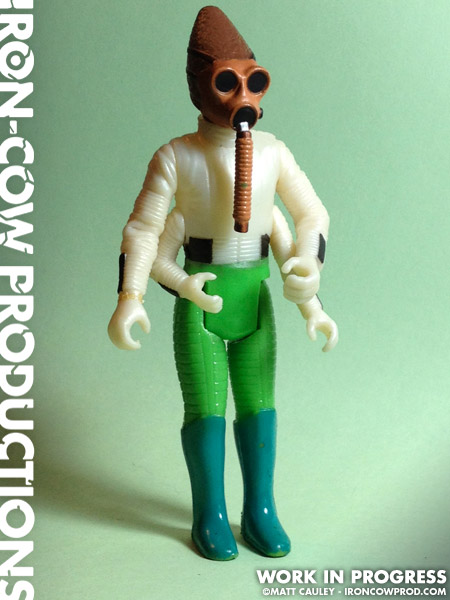 4-Arms (or Nabrun Leids for the modern Star Wars crowd) was one of the fun background aliens spotted in the Mos Eisley cantina. I had seen a version of this custom on one of the Rebelscum forum threads, and decided to give it a shot myself.
4-Arms was made using a Nabrun Leids figure from the Star Wars POTF2 "Cantina Aliens" Cinema Scene set. Using a Dremel, I sliced that figure across the torso, and spliced in the lower half of a Vintage Greedo figure. Kneadatite Epoxy was used to bond the two halves together. The figure was then primed using Kyrlon Spray Primer Grey, given a coat of Flat White, and then hit with a dusting of silver paint to finish off the metallic flight suit.
All in all, I'm really happy with how he turned out, and he's a fun addition to my vintage Star Wars collection.
Created Fall 2013