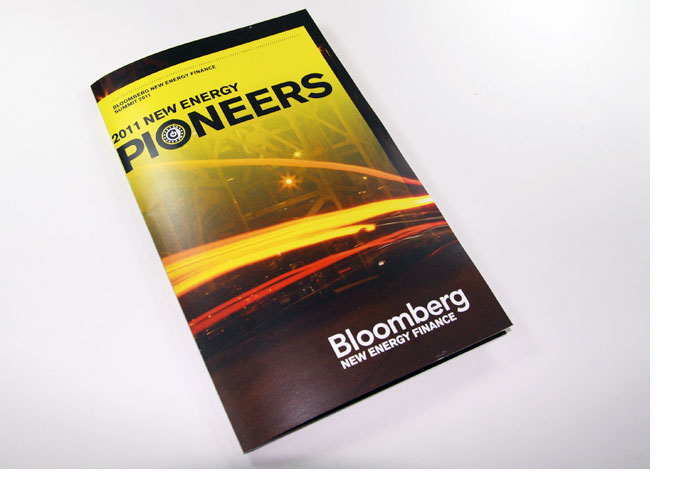 BRIEF: In conjunction with the BNEF Summit, BNEF will be sponsoring the Pioneers competition, targeting innovators in the field of clean energy.
DETAILS: Two books were needed to be developed for the competition: an Evaluation Book distributed to a panel of judges as well as a Results Book that covered the finalists in more detail. The project was created in InDesign, using an internal photo library and printed overseas. Unfortunately, I never received a finished sample, so the photos included in this entry are of a mockup book I produced early on.
While the photos shown here on the site represent the finished product, it should be noted that I contributed the design work only. As with most design-related projects, there were many talented people involved: production managers, copywriters, photographers and input from fellow designers… This project is very much a team effort, and the finished design reflects the contributions of many individuals.
Shown here for portfolio purposes only.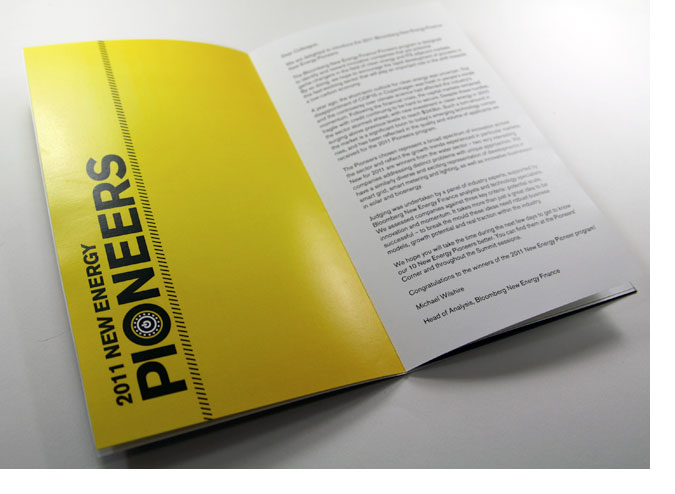 Featured here are the original design spreads: