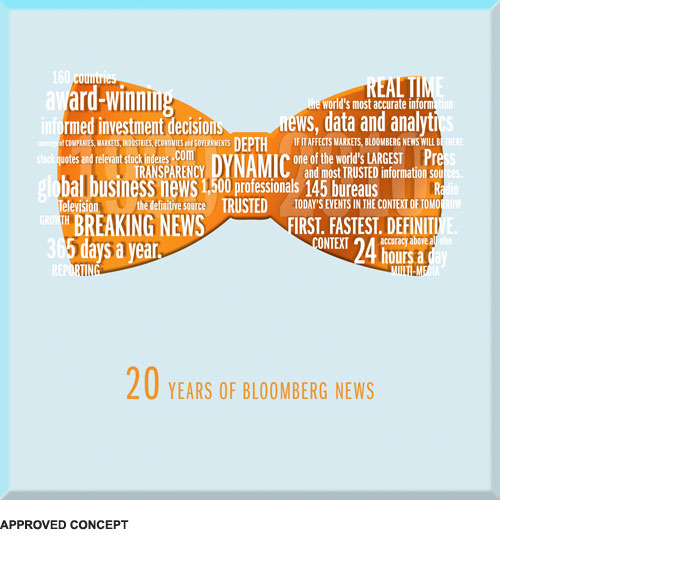 BRIEF: Develop an appreciation award, to be given out to the head of news for 20 years of service.
DETAILS: Since the head of news is known for his collection of bow ties, it seemed only fitting to develop an award based around that. After exploring several design concepts, it was decided to proceed with the approach featuring news-related buzzwords exploding from the tie silhouette. Unfortunately, due to a miscommunication with the vendor, the words never extended beyond the silhouette.
Due to time constraints, we had to proceed with the award as-is. Still, it's a minor design quibble, and the end product made for a nice display piece regardless.
Shown here for portfolio purposes only.